Empower Your relationships & Stop anxiety and depression  – Experienced Atlanta Counselors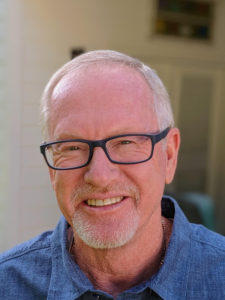 Kevin W. Condon, LCSW, BCD 

As a Licensed Clinical Social Worker (LCSW) with 17 years of counseling experience, my practice is consistent with the core values of the social work profession which include dignity and worth of the individual and the importance and centrality of human relationships.
My experience includes working with individuals, couples, and families that are struggling to cope with presenting issues that are often influenced by past events, including trauma. Past work settings include community counseling, a counseling center for a major university, working with veterans and first responders, and private practice. I have worked with many intelligent high achieving individuals that struggled with anxiety, depression, strained relationships, life transitions, substance abuse or any combination of symptoms.
Do you feel that the life you are leading and the person you are pretending to be isn't who you truly are? Being authentic can be a real challenge in a world that increasingly dictates who we should be and/or what we should do and have in order to be happy.
We have all heard the statement 'perception is reality'. I assist clients examine their current perceptions in an objective fashion. Often clients discover that the perceptions they currently hold are contributing to distress in their lives. I 'meet the client where they are' and we mutually work towards client self-development and empowerment. Clients are often able to identify and build on inner strengths which in turn creates an increased ability to cope with current and future events.
I also hold the status of being a Board Certified Diplomate (BCD) in Clinical Social Work. The BCD is the profession's premier advanced-generalist practice certification, embodying the highest standards in the areas of clinical education, training, and experience.
I congratulate you on recognizing the need to ask for professional help. Getting help is a sign of strength, not weakness. 'Toughing it out' alone is unnecessary and keeps you tied to old ideas. With professional help, you can speed up your recovery and decrease relapses.
Mikela Hallmark, MS, LPC – Founder

 It is my joy to serve this community. I tend to see a lot of high achievers who set unrealistic and demanding expectations of themselves. While they long to reach their personal goals, they find themselves experiencing anxiety, depression, or relationship issues. My clients would describe me as someone who works with them to release judgment and care for themselves while pursuing their passions.
In terms of experience, I worked in business before becoming a counselor, and that helps me connect with some of my clients who might achieve in this area. And, I've been a counselor for around eight years. I've received some training in Motivational Interviewing, CBT, DBT, treating depression and anxiety, and more. I am also trained in Gottman Method (Level 3) which is for couples therapy, and EMDR which is an incredible trauma treatment. I'm a licensed professional counselor in Georgia, and a licensed mental health counselor in Georgia.
I am passionate about avoiding judgment, exploring practical solutions, and also exploring feelings and some of the more complicated things in life that don't necessarily have easy solutions (which can seem like an impractical approach for some of my high achievers.) But that's okay, we work with it all.