Empower Your relationships & Stop anxiety and depression  – Experienced Atlanta Counselors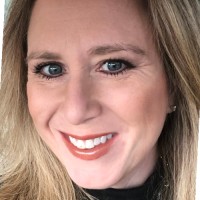 Pamela Madsen, MS, APC

I work with high-achieving individuals and couples who tend to be pretty hard on themselves, worry about things both large and small, and feel best when they are in the driver's seat of life.  Life has many ebbs and flows, so at times we need some additional support to get through the uncertainty that life sometimes hands us.  I collaborate with my clients to identify and achieve their goals, build greater connection in relationships, and experience satisfaction in their lives.
I'm in my second career, coming from several years in business and finance. This gives me special insight into the challenges leaders and high achievers face in the work place. And, I enjoy working with young professionals to build their confidence and reach their potential.  I utilize positive psychology, guiding my clients to identify their strengths, increase self-compassion skills, and find opportunities for personal growth.  I use research supported and evidence-based treatment approaches within the therapeutic relationship with my clients.  I have trained in DBT/RO-DBT to treat anxiety, depression, and improve ability to manage stressful situations and fully be themselves.  I am trained in EMDR to support my clients to resolve painful experiences, and Gottman Method to help my couple-clients grow closer and bring passion back to their relationship.
It takes a great deal of courage to seek support.  You may be used to holding it altogether but not really feeling the joy you truly deserve. Let's sort out what is standing between you and whole-hearted living. I am a Licensed Associate Professional Counselor (APC); under the supervision of Kristin Ryan, MS, LPC, NCC, CPCS.

Mikela Hallmark, MS, LPC – Founder

 It is my joy to serve this community. I tend to see a lot of high achievers who set unrealistic and demanding expectations of themselves. While they long to reach their personal goals, they find themselves experiencing anxiety, depression, or relationship issues. My clients would describe me as someone who works with them to release judgment and care for themselves while pursuing their passions.
In terms of experience, I worked in business before becoming a counselor, and that helps me connect with some of my clients who might achieve in this area. And, I've been a counselor for around eight years. I've received some training in Motivational Interviewing, CBT, DBT, treating depression and anxiety, and more. I am also trained in Gottman Method (Level 3) which is for couples therapy, and EMDR which is an incredible trauma treatment. I'm a licensed professional counselor in Georgia, and a licensed mental health counselor in Georgia.
I am passionate about avoiding judgment, exploring practical solutions, and also exploring feelings and some of the more complicated things in life that don't necessarily have easy solutions (which can seem like an impractical approach for some of my high achievers.) But that's okay, we work with it all.