Couples & Marriage Counseling in Atlanta 
You believe your romantic relationship should have the same prestige and success as your career.
Hard work doesn't just apply to the way you earn your living, it applies to the entire lifestyle you've built. And, while your relationship is struggling right now, it's not something that can't get better with a bit of dedication and effort. Our Atlanta couples counselors can help.*Currently offering Online Sessions*
When your relationship was new, you never imagined wanting space, fighting, or outright disrespecting each other. You were intensely in love and your world revolved around your togetherness. You still have strong feelings and a strong connection, but you never pictured the distance that would develop as your relationship grew. That you would sit on separate couches or spend time in separate rooms. That your intimacy would all but dry up. Or, that each time you opened your mouth to try to communicate all either of you could ever do is argue. Instead, you saw the possibilities of a long-lasting, loving relationship. You had a feeling your careers, the kids, and other life pressures might impact your relationship. You anticipated high-stress deadlines and lonely dinners for one. You knew there would be times both of you would have to make a choice between your livelihood and your loved one. And, you prepared yourself and your partner for some nights apart, for some difficulties in finding time. You believed in the benefits of sacrificing to get to where you want. Now, you never anticipated maintaining thriving careers, parenting, or living a busy life while building a successful relationship would be easy. You knew you'd both be stretched pretty thin. But what you didn't expect was to feel like fulfilling obligations at work, with kids, or in life meant failing at home. You never knew how anxious it would make you to wonder when you'd get into your next argument. You had no idea your partner would try so hard to distance himself from the fighting. And, you certainly didn't expect either of you to seek comfort outside of your relationship.
So here you are Looking at Atlanta couples counseling
One half of a broken partnership, wanting to be whole.
It hit you the other day… You were sitting in rush hour traffic trying hard to get home at a decent hour. You'd promised your partner a great dinner and some time together before going to bed and you really wanted to make good on that promise. You looked up at the road sign that said Accident Ahead – Expect Delays and your heart sunk. Just then, a text came in – stuck in traffic won't be home for a while. You knew it was going to be another night of letting each other down and feeling like your partnership is a failure. As the frustration passed, you realized what was happening – your relationship has become a victim of you and your partner's unhealthy patterns. Disappointed in yourself and your loved one for not taking better care of your relationship, you turned down the car radio. And the guilt crept in. You thought: "I can't believe we've been prioritizing work, kids, and achievement over the most important part of our lives." "I thought I was showing support for my spouse, but really I'm contributing to our distance." "I wish I knew why it's so easier for both of us to put our relationship on the backburner." "We're a terrible couple if we can't even dedicate a single evening to our romance." "I just don't see how we are ever going to get back to a good place." But when your guilt faded away, when you loosened your grip on the steering wheel and you could finally think clearly, you admitted to yourself: "I want my relationship to be better. I think we need counseling. We could use the help."
You truly want a happy and healthy relationship, but when you take an honest look at your situation…
…Neither you or your partner have been making your romance a priority. It's painful to admit that there are other things, like your career, that get more of your time, energy, and passion. You've both been anxious and dissatisfied a lot more than you ever thought you would be and you struggle to connect in a way that is natural and loving. It's difficult to feel pulled in so many different directions. You feel so much pressure to be the perfect employee, the perfect friend, and the perfect partner. But the truth is, happy relationships don't have to require you give up everything that matters to you. Having multiple passions doesn't have to mean you can't dedicate yourself to your relationship. It's a daily struggle to have ambition and desire an intimate connection with your partner. But your romance is not the only one struggling because both partners have other priorities. The key is finding the right Atlanta couples counselor who understands busy, ambitious couples and how to help them remain connected. You're ready to feel loved and in synch again in a relationship that meets both of your needs.
When You Engage in Atlanta Couples Counseling with Us
You and your partner will learn how to be less defensive and more open to each other
You and your partner will learn how to let go of past hurts and move forward together
You and your partner will learn how to communicate and share more honestly
You and your partner will learn how to relate better and appreciate each other more
You and your partner will learn how to improve sense of connection and intimacy 
Our Atlanta Couples Counseling Process
We'll meet together weekly for 50-minute sessions. Longevity of us working together depends on the couple, what issues they bring into therapy, and their willingness to work towards implementing effective strategies. 
To help couples become more aware of their struggles we utilize evidenced-based therapy approaches. Our founder, Mikela Hallmark is trained in Gottman Method therapy (Level 3). This approach to marriage counseling focuses on verbal communication, intimacy, respect, and affection. We'll also explore the barriers that make you feel like your relationship is stuck and help you feel more empathy for your partner's situation. Other team members use various approaches, and you can read more about our Atlanta marriage counseling team here.
Here's what to expect:
WEEK ONE: Intake
During this initial session, we define the therapeutic relationship and discuss the details of the therapy contract. We gather information about you, your partner, your family relationships, and your biological, social, and psychological histories. We also discuss the goals you have for your relationships and how to prevent the external pressures in your life from disrupting your connection.
WEEKS TWO And BEYOND: Couples Counseling
During week two we meet with each of you individually to get more insight into the relationship, your family history, and your view on roles and communication in relationships. During the remaining sessions of Couples Counseling, we begin working on goals tailored to your relationship. .
Couples counseling is a journey, a commitment, and an investment. It is not a short-term quick fix because most couples bring years of their own history, and because of that I like to encourage clients to consider that this is a process.
Our work together is designed to help you and your partner strengthen your relationships in three ways: developing friendship, managing conflict, and creating a shared purpose. You and your partner will learn to replace negative interactions with positive ones and to repair past hurts.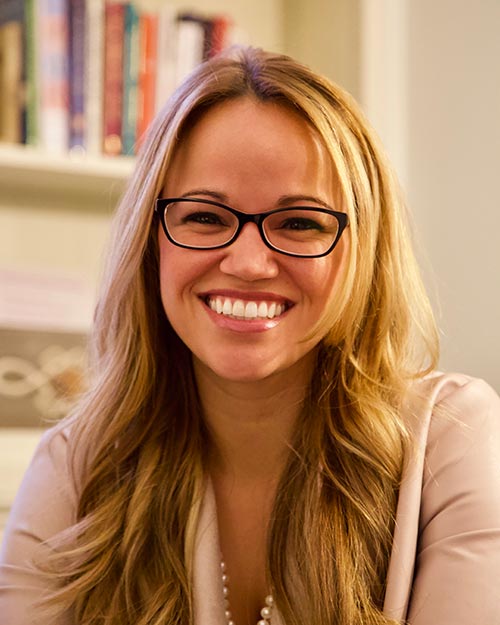 More About our Atlanta Couples Counseling Team
Hi, I'm Mikela Hallmark, a Licensed Professional Counselor. My Atlanta couples counseling office is located in Buckhead. I've gotten so busy that I've brought on team members (read about our Atlanta counselors here) who provide outstanding couples counseling and individual counseling services.
It is our joy to invest in helping couples enjoy each other again. We are passionate about supporting couples in learning from the past, so they can move forward together into better futures.
Who Benefits Most from Atlanta Couples Counseling
Couples Counseling is best for those who want to make their relationship a priority.
They are ready to change their own behaviors, so they can have better relationships. Understanding how each individual's behavior impacts the relationship and developing a plan to improve together is the surest way to improve your romance.
You will benefit from Couples Counseling with me if:
You and your partner feel overburdened trying to balance your relationship with the rest of your obligations
You and your partner need help discovering ways to communicate better
You and your partner are tired of your relationship getting caught up in your chaotic lifestyle
You and your partner are able to acknowledge the roles each of you play in any unhealthy relationship dynamics
You and your partner are ready to move forward in life together
There are certain situations in which couples counseling might not be the best fit. These situations include, but are not limited to:
You or your partner are experiencing instances of domestic violence
You or your partner are not dedicated to the counseling process and do not plan to attend regularly
You or your partner are currently abusing and/or addicted to illegal substances
What Does Couples Counseling Cost?
I do not currently work with insurance companies.
In the meantime, you and I can work together to explore payment options such as Flexible Spending Accounts, Health Service Accounts, and Out of Network insurance benefits.
My Atlanta Couples Counseling sessions are fee-for-service at the rate of $200 per 50 minute session to see Mikela Hallmark and Pamela Madsen and $175 to see all other team members. I accept all major methods of payment.
It is possible to have a healthy, loving relationship with the most important person in your life. You and your partner will be able to find a balance between all of your external obligations and your love and passion for one another. Simply because your life pulls you in many directions, does not mean that you cannot have an intimate, connected partnership. You and your partner will be able to enjoy each other without poor communication, arguments, and disrespect. You'll be able to truly relate to each other without bringing up any pain from the past. Ultimately, you and your partner will find the right ways to move forward together in a relationship that works for both of you.
To schedule an appointment for Couples Counseling with Mikela Hallmark call 678-744-7347.